tax comments skyrocket
The digital assets industry is keeping up the drumbeat on a request for comments by Treasury and the Internal Revenue Service regarding a tax rules for digital assets proposal. The deadline is November 13. A hearing is scheduled next week on November 7 with another, potentially, the next day according to the Federal Register. Some are already touting their appearance.
IRS's director of digital assets Julie Foerster said just last week that the agency is expecting 8 billion "information returns" related to crypto. That's 200 returns for each of the 40 million crypto buyers and sellers in the United States, she said. Read more.
Blockchain Association Senior Counsel Marisa Tashman Coppel tweeted on X yesterday: "Over 25,000 comments have been received by the IRS regarding their broker rulemaking proposal. Over 12,000 posted to the docket on regulations.gov. Clearly a sign something is wrong with the proposal." See the comments.
what you should know: Another reason for so many potential forms is that ANY crypto transaction would need to be reported according to the proposed rule. There still is no di minimis exemption, for example. You buy an NFT or a cup of coffee with Bitcoin, your service provider needs to report it, potentially.
NY state on stablecoins
New York Department of Financial Services Superintendent Adrienne Harris (D) reiterated yesterday that she supports "parallel" stablecoin regulation rather than "pre-emptive" Federal regulation.
In an interview with Bloomberg, Superintendent Harris said about "pre-emptive" regulation: "I think it's dangerous. I understand that the desire to have one set of rules and avoid what some people think will be the race to the bottom. But you see in New York, where we have the most rigorous set of rules and regulations around the world -there's no bigger crypto team than what we built at DFS. There are no more rigorous regulations anywhere in the world than what we've had on the books and I think it's important to preserve that." See the interview.
what you should know: This is the krux of the disagreement. A bipartisan group of Congressional members led by House Financial Services (HFS) Chair Patrick McHenry (R, NC) wish to preserve state's rights to oversee stablecoins.  Democratic leadership led by HFS Ranking Member Maxine Waters (D, CA) and the White House, want Federal authorities to have final "say" on stablecoin oversight.
4 countries tokenize
Four countries announced a new cooperative program in tokenization yesterday.
According to the release, "The Monetary Authority of Singapore (MAS) today announced that it is partnering the Financial Services Agency of Japan (FSA), the Swiss Financial Market Supervisory Authority (FINMA) and the United Kingdom's Financial Conduct Authority (FCA) to advance digital asset pilots in fixed income, foreign exchange and asset management products." Read it. The countries call the new program: Project Guardian, a "policymaker group."
And look at all the participating companies in the project: Apollo Global
Management, BNY Mellon, UBS, Citi, Deutsche Banc and Franklin Templeton to name a few. See the list.
more tips:
The digitization of real-world assets into tokens on blockchain – IBM
what you should know: Imagine the Securities and Exchange Commission (SEC) being a part of these groups? …maybe someday?  Members of today's global financial  system are certainly talking a good "game" around real-world assets (RWA) and tokenization.
UK crypto rules
The latest version of proposed crypto regulation in the United Kingdom was published yesterday.  Get the 94-page (PDF). According to the The Block, "described how firms undertaking crypto asset activities will now have to be authorized by the UK's Financial Conduct Authority. The authorization will include a stipulation for crypto exchanges to create detailed requirements for admission standards and mandate disclosures when listing new assets." Read the summary.
what you should know: Nothing like this exists in the United States. But, you knew that.
American leadership and the EO
Look familiar? Yesterday, President Joseph Biden signed a new Executive Order (EO) for Artificial Intelligence (AI) which  "establishes new standards for AI safety and security, protects Americans' privacy, advances equity and civil rights, stands up for consumers and workers, promotes innovation and competition, advances American leadership around the world, and more." See the AI EO Fact Sheet.
The AI EO Fact Sheet begins with the negative effects of AI – and protection against it – with innovation, progress and American leadership secondary. Also, see AI.gov.
Last year, the Fact Sheet for the digital assets EO began with the benefits and leadership, "The rise in digital assets creates an opportunity to reinforce American leadership in the global financial system and at the technological frontier, but also has substantial implications for consumer protection, financial stability, national security, and climate risk…" See the digital assets EO Fact Sheet from March 2022.
what you should know: Are these two new technologies exactly comparable? Not exactly. But they're potentially transformative effects are. So, what's happened in between the two EO's that has led to a change in tone coming from the White House? Two things: the implosion of FTX (and the 2022 election donations), which damaged relationships across Congress and regulatory agencies; and then, the resulting politicization of digital assets.
Also of note: AI makes the government want to protect privacy. Blockchain makes the government want to increase transparency with expanded anti-money laundering (AML) laws.
use case – wildcat mining
Chris Alfano and his Texas-based 360 Mining company are featured in a Wall Street Journal article about "wildcatting" for Bitcoin.
The entrepreneur built a mining system using natural gas wells and then looked for investors. "Alfano's pitch to these prospective clients: They can earn $10 or more from burning a thousand cubic feet of gas to mine the cryptocurrency instead of selling it for $1.50 or less. 'This is wildcatting on the bitcoin side,' he shouts over the generators' roar." Natural gas is the volatile commodity and Bitcoin is the (volatile) hedge. Read more.
more tips:
Wildcatter – Wikipedia
what you should know: Crypto mining, mainly Bitcoin, is increasingly big business and impactful in DC. So much so that industry organization Digital Chamber of Commerce launched an affiliated specialized in mining: The Digital Power Network. See it. Wyoming, Florida and Texas mining efforts, to name a few, all have support in Congress from the likes of Senator Cynthia Lummis (R, WY), Rep. Byron Donalds (R, FL) and Senator Ted Cruz (TX). See this, this and this.
happy halloween
The image below is non-fungible token (NFT) artwork called "Nightmare Gothic" and created by Lucréce, who describes himself as "a Norwegian-born Vietnamese artist living and working in the US." See Lucréce on X.
what you should know: This artwork is CC0 which means the artwork uses a Creative Commons license that "enables creators to give up their copyright and put their works into the worldwide public domain. CC0 enables reusers to distribute, remix, adapt, and build upon the material in any medium or format, with no conditions." Full disclosure: I own an NFT of this artwork.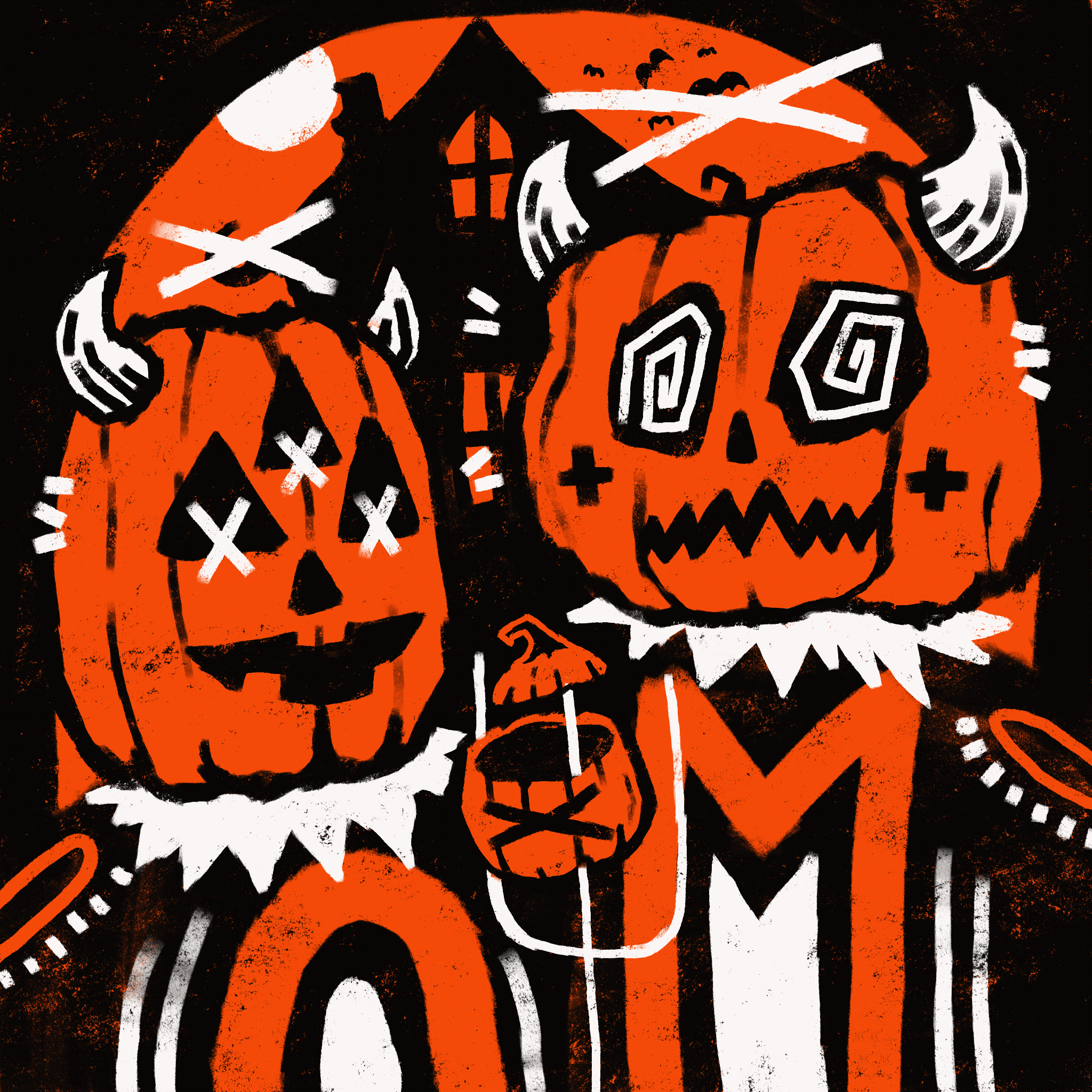 still more tips
DeFi is facing a 'full frontal assault' from regulators – Blockworks
Is Crypto Financing Terrorism? (Oct. 28) – The New York Times